Post by nyjyrk on May 12, 2007 20:42:00 GMT -5
Beautiful evening for a ballgame.
I got home from work early, and decided to take the kids to the local baseball fields to throw the ball around and maybe hit a few. We played catch for about an hour before the groundskeeper came by and told us that we needed to get off of the fields because he needed to prepare them for the league games that night. My oldest asked if we could stay to watch the older kids play, but I didn't want to sit around for an hour just to watch thirteen year olds play. So I decided to take them to the I-Cubs game instead.
Mid 80s at gametime, and mid 70s as the night went on.
Felix Pie on first. He was sent back down, and this was his first game back. He went 3 for 5 with 2 Ks. He scored 2 runs and made a pretty good catch in CF. Typical night for Pie.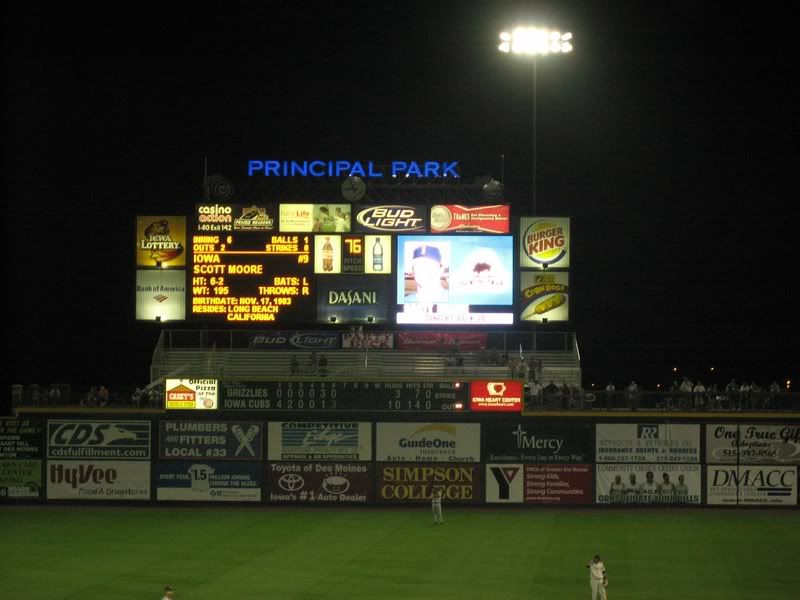 Scoreboard in the 6th.
Micha Hoffpauir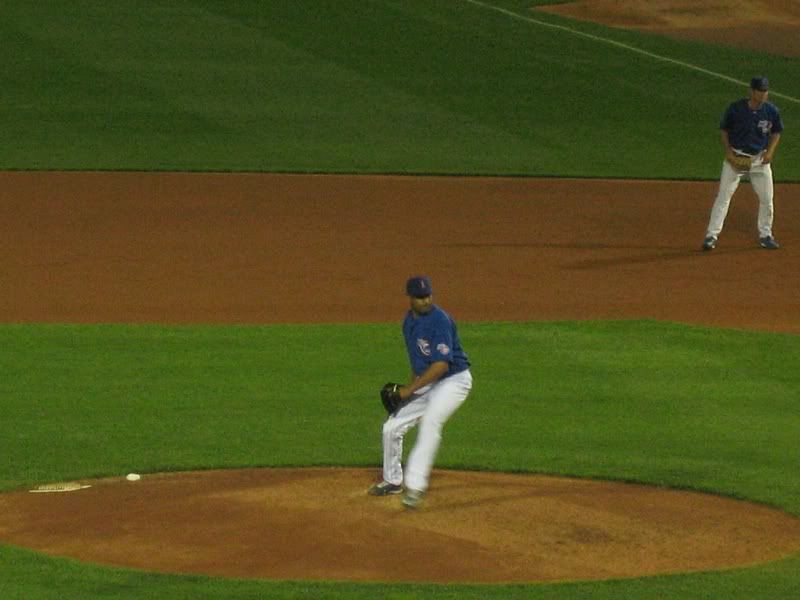 Federico Baez
Drew enjoying the game (just after eating a pretzel)
Alex
They gave away lunchboxes to all kids 12 and under. I had no Idea they were having a promo night,
Alex and Drew showing thier new luchboxes.
Outside the park, at the main gate, there are statues of kids playing a game. Thier real cool looking.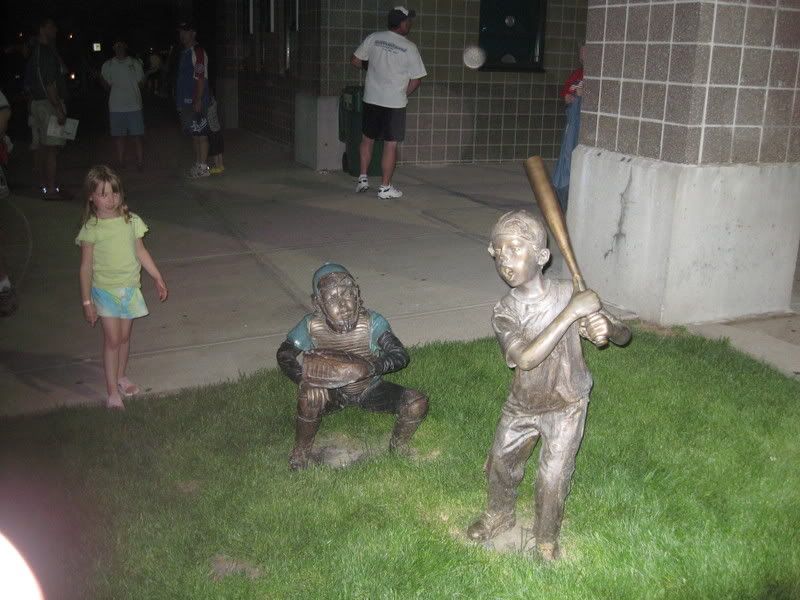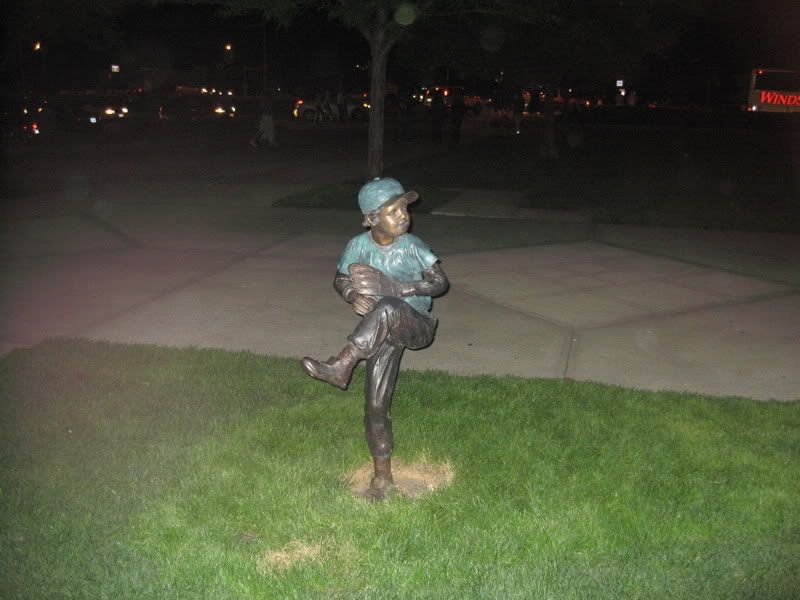 Box score
Mike Fontenot had a great game. He hit 2 triples, a HR, and made a few great plays in the field. He's gonna be a good one.
I took more pics with my phone. I just can't figure out how to upload them. I have a Razor and I have it hooked up with the ubc chord, but where to go from there will take some tinkering. I'll post more when my caveman brain figures out this technology stuff. Damn new phones, anyhow.